Here's my latest MoneySense blog, which they've titled Working to Live Better, Longer. Since it's based on a reading of books about Longevity and even Immortality, we're housing it in the Reviews, Encore Acts and Longevity & Aging blog categories of our sister site, the Financial Independence Hub.
Click on the blue link above to reach the MoneySense version or if you want to see images of the book covers discussed, they are in the version posted below. (The two sites tend to use different images to illustrate): 
By Jonathan Chevreau
Whenever I suggest in a blog that investors might want to rethink Early Retirement, I usually hear from a few readers who insist that after 30 or 40 or more years in the workforce, they have a "right" to spend their last decade or so in the pursuit of leisure.
Readers are of course perfectly free to reject exhortations to "just keep working" but if I end up in email correspondence with them, I may reply that my stance is not predicated on the desire to give the financial industry still more assets to place under management.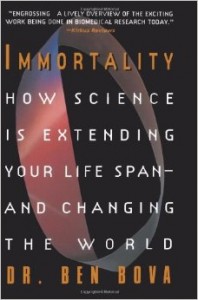 Rather, it's based on my growing perception that life expectancies are on the rise and the pace of medical breakthroughs in biotech and gene therapy does not appear to be slowing. Read more